Toronto's Financial District may have once been the preserve of stockbrokers chomping on overpriced steaks, but the downtown core of bank and business towers has recently become a stomping ground for a more diverse culinary crowd, courtesy of the neighbourhood's burgeoning food-hall scene. A cousin of the food-truck trend, the halls dish up fast-serve, high-quality food that's as gastronomically engaging as it is rewarding.
Start with Sud Forno at 132 Yonge St. In its light-filled space, there's espresso ready at the bar and a crustless quiche of zucchini and pecorino cheese behind glass counters. You can also get take-away quinoa salad or tiny bombolone pastries filled with Nutella or vanilla cream.
A short walk away is the Eaton Centre and Saks Food Hall by Pusateri's, which retains the Italian vibe synonymous with its owners, the venerable upscale grocery chain Pusateri's. But in addition to Roman-style pizza served a taglio (by the slice), it also offers a grilled-cheese counter, an all-eclair patisserie, a yogurteria and a champagne bar.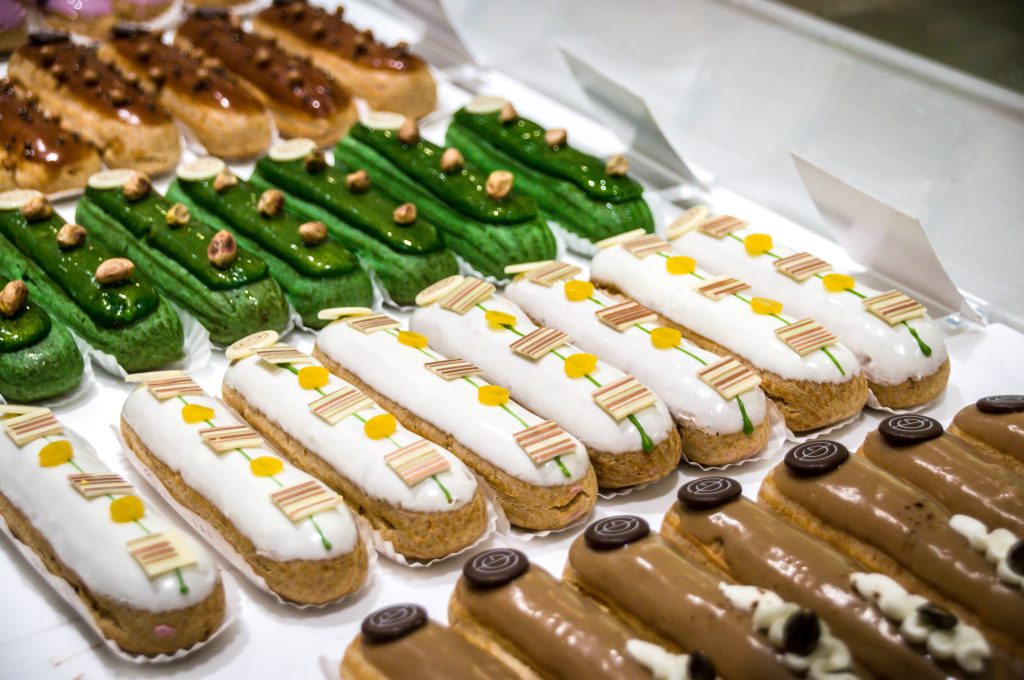 Meanwhile, Assembly Chef's Hall, at 111 Richmond St., gathers 17 of the city's best emerging and established chefs. The hard part of each visit is choosing. Will it, for instance, be Elia Herrera's chicken tinga taco layered with chipotle at Colibrí, Lawrence LaPianta's brisket at Cherry Street Bar-B-Que or Jackie Lin's superb seafood at the stand-up sushi bar Tachi? There's plenty of seating inside, but come summer you won't want to miss grabbing a spot on either intimate back patio or the more spacious courtyard patio, which comes complete with a converted Airstream trailer as a bar.
Whatever you decide, exploring the neighbourhood's food halls will not only keep you fuelled, but will also connect you to the wide-ranging multicultural mix that is Toronto — truly an ideal culinary pairing.
Karan Smith (@karan_smith) is a travel and feature writer whose work has appeared in WestJet Magazine, the Globe and Mail, CAA Magazine and Canadian Geographic. Her last story for Canadian Geographic Travel was about a dog-friendly hotel in Mont-Tremblant, Que.