The largest town on the Island of Hawaii, Hilo has long been travellers' preferred base for adventure in nearby Hawaii Volcanoes National Park, but don't miss out on all this historic port has to offer, including scenic waterfalls, great snorkelling and a burgeoning farm-to-table food scene.
Day 1
8 a.m. | Stop and shop
Go early to the Hilo Farmers Market at the corner of Kamehameha Ave. and Mamo St. for your pick of the freshest island produce, including tangy apple bananas, pineapples, and exotic fruits such as lychees and rambutans. Wednesdays and Saturdays are big market days, with more than 200 farmers, crafters and other vendors onsite. Continue along Kamehameha and browse the art galleries and clothing boutiques for a unique souvenir of your visit.
1 p.m. | Waterfall zip
Take in sweeping views of the Hamakua Coast as you fly on nine ziplines over tumbling waterfalls and lush forest at the Umauma Experience. If you're feeling brave, the hands-free harness allows you to try zipping upside down.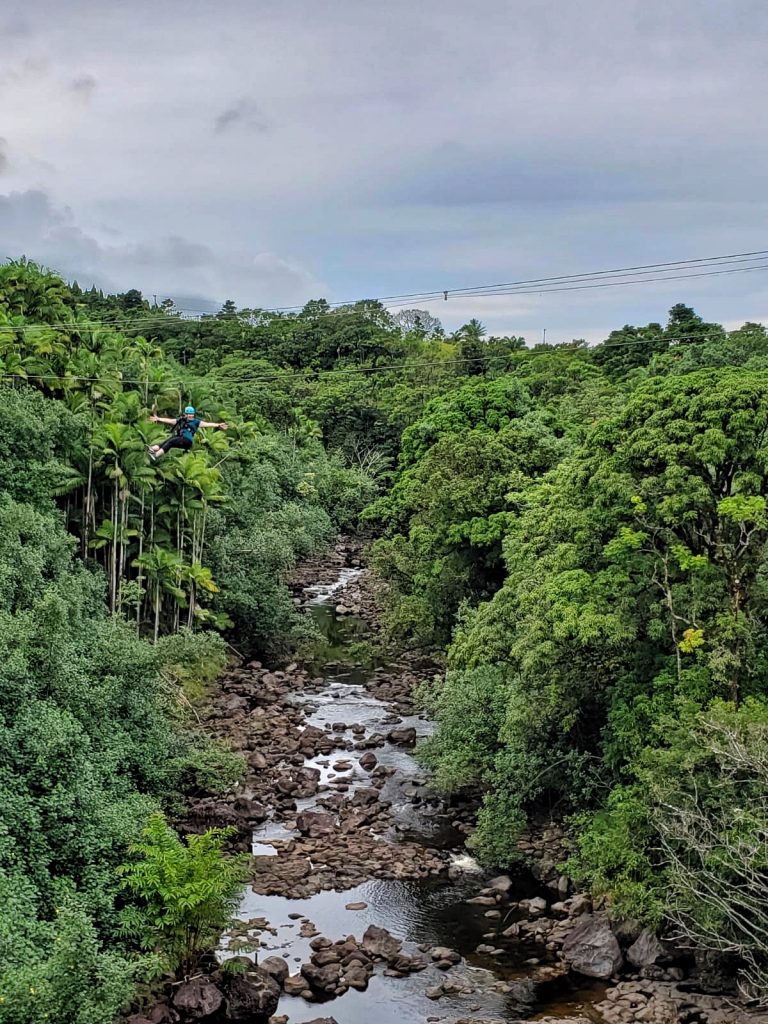 6 p.m. | Hawaiian grill
Fill up on grilled locally-sourced fish or steak and craft cocktails at Jackie Rey's Ohana Grill. The Hilo location of this beloved Kona institution is housed in a beautifully restored bank building. Travelling with the whole ohana? Share the pupu platter featuring bite-sized ahi poke (raw fish diced, marinated and served over rice), crab cakes, pork spring rolls and crispy ribs.
Day 2
9 a.m. | Power breakfast
Fuel yourself for a day of exploration with a healthy, generously-portioned breakfast at Conscious Culture Café. Most of their dishes can be made vegan, and they've got locally-brewed Big Island Booch kombucha (fermented tea) on tap.
11 a.m. | Volcano hike
Hop in a rental car and make the 45-minute drive to Hawaii Volcanoes National Park, where you can learn about the unique geological history of the Hawaiian Islands and hike to the sites of past eruptions. Walk what remains of Crater Rim Drive to see how the dramatic 2018 eruption of Kīlauea, the youngest volcano on the Island of Hawaii, altered the landscape at the volcano's summit. As you explore, remember to be respectful, heed road and trail closures and keep a safe distance from ledges and active steam vents.
Day 3
10 a.m. | Head for the hills
Sit back and enjoy the scenery as a guide from Hawaii Forest & Trail drives you up the rolling green slopes above Hilo to Lavaloha, one of several local chocolate farms making sweet magic from Hawaii's rich volcanic soil (sampling is strongly encouraged). Then, after a sack lunch, take a refreshing dip or try stand-up paddleboarding beneath the 36-metre Kulaniapia Falls.
3 p.m. | Poke and go
Swing by Suisan Fish Market for a takeaway container of the freshest poke you'll ever have, and eat it while you stroll through the nearby Liliuokalani Gardens, a peaceful Japanese-style oasis named for Hawaii's last reigning queen. Or, jump in a cab and take your poke picnic to Richardson Ocean Park, a black sand beach where huge green sea turtles are known to haul up for a rest in the sun. It's also a popular snorkelling spot.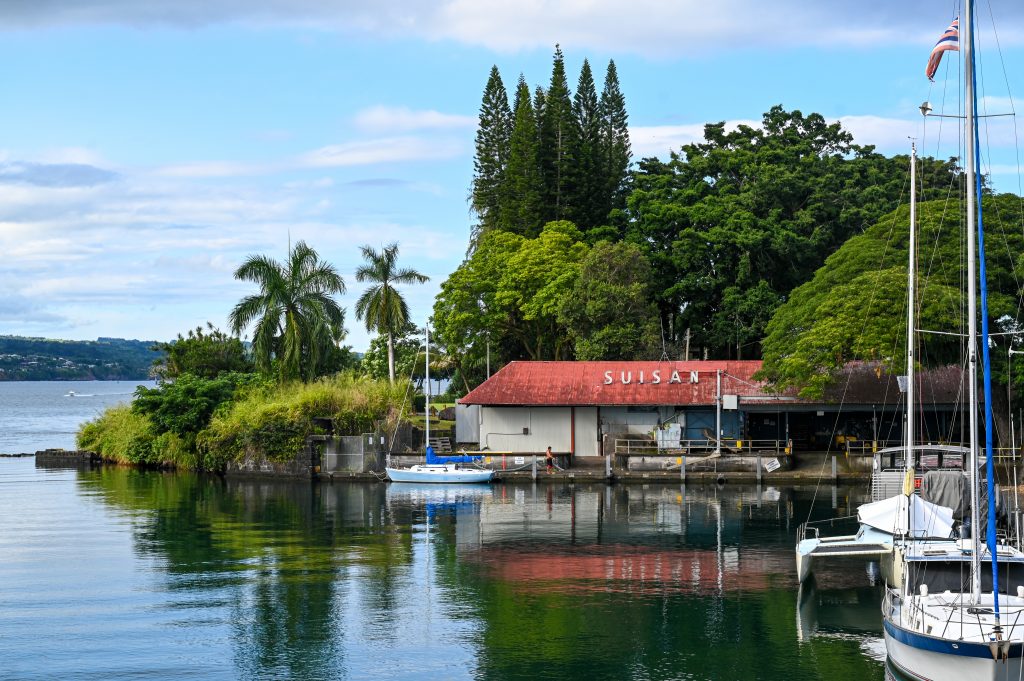 Where to stay
If jet lag has you up with the sun, make the most of it and watch dawn break on the summit of Mauna Kea as you sip Kona coffee on your bayfront balcony at the Hilo Hawaiian Hotel. Bonus: You're just steps away from Liliuokalani Gardens and a tiny ice cream parlour that sells delicious paletas (frozen fruit pops).