Discover everything Northern Ontario has to offer with this perfect three-day itinerary. Complete with what to eat, where to stay and even how to get the most dazzling souvenirs, this route will set you up for the best experience of your summer. Wherever you look, breathtaking scenery will surround you amidst picturesque landscapes as make your way through some of Ontario's best parks and towns. So grab your Tim Hortons, dust off your camera and pack your bags as you get ready for three days of fun and adventure.
Day one – Wawa to Sleeping Giant 
Michipicoten First Nation | 7:30 a.m.
Get an early start and venture to the Scenic High Falls for an early morning coffee with a view. Located on the Michipicoten First Nation, this beautiful and isolated 22.8 metre high and 38 metre wide waterfall is easily accessible just minutes from Wawa. It also showcases the wide dramatic flow from the Magpie River.
Wawa | 8:30 a.m.
Did you even visit Wawa if you don't have a selfie with the Wawa Goose? You can't miss this iconic Canada goose towering above the visitor information centre in Wawa. After your mandatory selfie, fill up the tank in town, pick up some last-minute provisions, and grab a second java for the road from Tim Hortons – it will be a while until you see one again! Then, roll onto the Trans-Canada highway for an incredible 460 kilometres of pure Canadian road tripping.
White River | 9:30 a.m. 
Home of Winnie-the-Pooh, White River is another must-see on your Northern Ontario road trip. The story began over 80 years ago with an orphaned black bear and a Canadian lieutenant which then turned into one of the most cherished childhood storybook characters of all time. While Winnie-the-Pooh was named after lieutenant Harry Colebourn's hometown of Winnipeg, what most people don't know is that this lovable bear was from this small community of 645 in Northern Ontario. Visit the Winnie-the-Pooh memorial right off the highway, and stop in the small gift shop nearby for a Pooh-themed souvenir. 
Rossport Coastal Trail | 11:30 a.m.
Lace up your hiking shoes and stretch out the driving kinks on the rugged shoreline of Lake Superior's North Shore for an incredible hike. Follow the 1.5 km Rossport Coastal Trail as it reveals hidden coves, idyllic beaches flanked by emerald-green water, and enjoy a scenic picnic lakeside. 
Nipigon Lookout Tower | 2:30 p.m.
A lookout worth pulling off the highway for! Revel in 360-degree views of Lake Superior, the Nipigon River Tower and Lake Helen, and take the opportunity to snap a postcard-perfect photo of the mountainous rolling terrain that just passed in your rearview mirror. 
Day two – Sleeping Giant
Sleeping Giant Provincial Park | 9:00 a.m.
One of the most sought-after destinations for outdoor adventurers, the hiking trails at Sleeping Giant Provincial Park range from easy day hikes to challenging multi-day treks. To get a taste of the park's topography, follow the 2.4 km Sea Lion Trail through the dense forest to a diabase rock arch on Lake Superior with views of mountainous terrain and aqua-blue waters.
For those with confident driving skills or a 4-wheel drive vehicle, make the 9 km safari-like drive to the Thunder Bay Lookout. Be prepared for unmatched views of northwestern Ontario's largest city from a lookout point teetering over an immense rock face. 
Silver Islet General Store | 11:30 a.m.
Travel back in time to mining glory days at the Silver Islet General Store. In the late 1800's, this tiny hamlet on the tip of the Sibley Peninsula boasted the largest silver mine in Ontario. The historic General store, while owned by many local families over the years, was recently restored and reopened in 2021 by the Saxberg family on its 150th anniversary. Many historic artifacts representing the community's once roaring mining past adorn the walls and shelves in their new lakeside tea room. A revamped boat launch provides access for anglers and boaters to the locally-roasted coffee with home-baked goods, sweet treats, and small town hospitality of this historic community meeting place. 
Ouimet Canyon | 12:30 p.m.
Sheer cliffs and a 150 m wide gorge characterize this spectacular natural wonder in Ouimet Canyon Provincial Park. Marvel at the column-like patterns in the surrounding volcanic rock, and take out the binoculars for views of arctic plants (usually found 1,000 km north) which survive in the unique environment on the canyon floor 100 m below. A short trail and boardwalk lead to two lookout platforms with jaw-dropping panoramic views, providing a contemplative spot to reflect in nature.  
Amethyst Mine Panorama | 2:30 p.m.
Discovered in 1949 during construction of the nearby McTavish fire tower, Amethyst Mine Panorama was once the largest amethyst mine in North America. Learn the intricacies of amethyst mining, fascinating facts about amethyst geology and colour (including what makes some amethysts red), and then grab a bucket and pick your own purple gems to bring home. From large boulders adorned with sparking purple crystals, to tiny, polished stones, be sure to make plenty of room in your trunk for these dazzling souvenirs.
Eagle Canyon Adventures | 4:00 p.m.
Not for the faint of heart, Canada's longest suspension bridge stretches 180 m across a dramatic canyon gorge and will leave you with your knees knocking. Test your nerve at Eagle Canyon Adventures on the shorter 90 m bridge, then grip the railing and make your way across Canada's longest, as wind gusts sway the wooden beams beneath you.
Day three –Thunder Bay
Kangas Sauna | 8:00 a.m. 
Thunder Bay has strong Finnish roots and no trip to the city is complete without an overflowing plate of Kangas Sauna's thin, buttery pancakes. While seemingly a traditional Finnish Sauna when you enter the lobby, the unassuming diner inside is well-known as one of the best places serving this Thunder Bay specialty. Add a side of strawberries and whipped cream for the ultimate indulgence.
Thunder Oak Cheese | 11:00 a.m.
Gouda is the name of the game at this family-run, award-winning cheese factory in rural Thunder Bay. Take a peek at Thunder Oak Cheese's cheese-making process from curds to wheels through viewing windows into the production floor, and fill a basket with classic or flavoured goudas to take home. Don't forget some locally-made jams, preserves and charcuterie to complete your charcuterie board.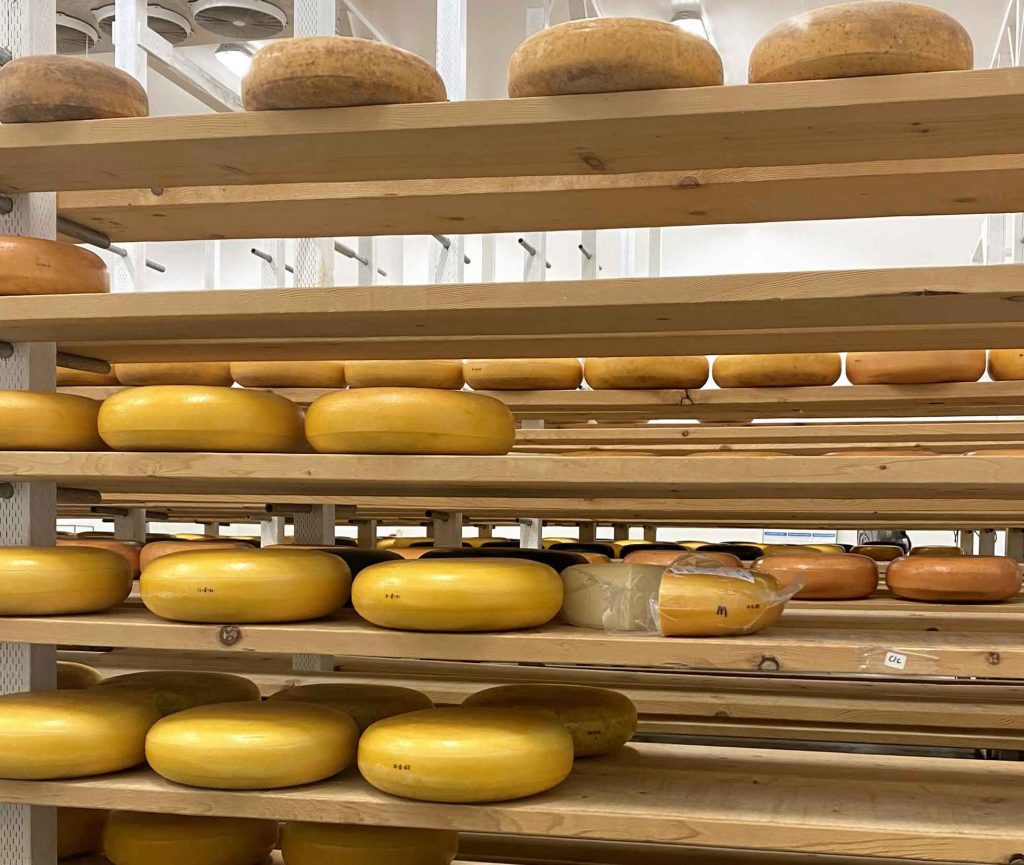 Mount McKay Scenic Lookout | 2:00 p.m.
Anemki Wajiw, also known as Mount McKay, towers 300 m above the city of Thunder Bay on the territory of the Fort William First Nation. With unparalleled views of the city, the Sleeping Giant and Lake Superior, there's no question this spot is a sacred place. Take a moment to reflect at the war memorial to local Indigenous people who were lost during the Great War, and wander the grounds where pow-wows are held each year. A giant eagle statue, and a beautiful monument in honour of Ojibway elders are not to be missed. 
Hillcrest Park | 7:00 p.m.
You've tickled the Giant's ankles at Silver Islet, and driven through its core via Sleeping Giant Provincial Park, now see the peaceful giant at rest from the best vantage point in Thunder Bay.
Where to Stay
Wawa
The 4-room Rock Island Lodge located on the rugged coast of Lake Superior has been welcoming paddlers and explorers for over 30 years. While they specialize in paddling excursions, the lodge, which sits atop rocky Canadian Shield at the confluence of Lake Superior and the Michipicoten River, is the best place to start your Northern Ontario adventure.
Sleeping Giant
The best way to experience Sleeping Giant Provincial Park and the surrounding region is by cozying up to nature in the heart of the Provincial Park. For the ultimate in seclusion, pitch a tent in the private lakeside campsites in the 300's – although it's a 12 km drive down a one-way dirt road, having a coffee on the shores of Marie Louise Lake, can't be beaten. Five cabins are also available for those looking for additional comfort, but all accommodations book up quickly, so plan your visit well ahead of time.
Thunder Bay
Originally built as the Superior Court of Justice for Port Arthur (now Thunder Bay), which operated from 1924-2014, the 40-room boutique Courthouse Hotel provides the perfect mix of historic elegance and modern touches. Close to local attractions, the waterfront, and the culinary scene on Red River Road, it's the perfect home base for exploring the city.