"If you've done Ottawa's downtown must-sees — Parliament Hill, ByWard Market and Elgin Street among them — then it's time to head west and stroll Wellington West, an easily walkable main drag that has its fair share of the whimsical," says Fateema Sayani, a writer who has lived in the area for 15 years. Here are her tips on how to live like a local on Wellington West.
Progressive noshing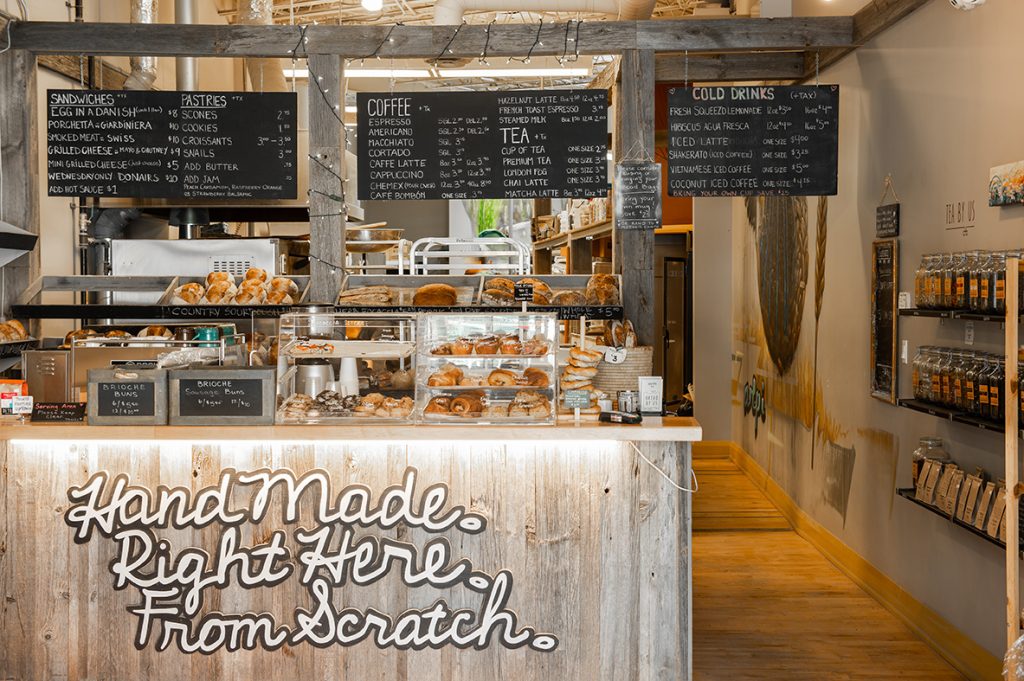 It's a great strip for a roving meal. Start with a drink at Tooth and Nail Brewing Company (3 Irving Ave.), get some haute veggie fare at The Table (1230 Wellington St. W.), double back for a latte at Mainstay (1111A Wellington St. W.), and a virtuous dessert made with simple, good-for-you ingredients from SimplyRaw Express (989 Wellington St. W.) — I like their salted caramel squares. Stop at Bread By Us (1065 Wellington St. W.) for tomorrow's breakfast. Their focaccia never makes it home without a few bites missing.
Landmarks and side streets
Hearing the bells of Saint-Francois d'Assise toll is a lovely reminder of the area's early French-Canadian heritage, but seeing the silver sheen of the church's twin spires punctuating the sky at Wellington Street and Fairmont Avenue is equally special. Meanwhile, side-street wanderers with an eye for art and books will be delighted by the neighbourhood's murals (don't miss the kewpie-ish cat on Garland near Armstrong and the twin sparrows at Hamilton and Armstrong, both works by Arpi, an acclaimed street artist and Wellington West resident) and the cast-off literary treasures that can be found in little curbside libraries.
Rare finds
The second-hand clothes at St. Vincent de Paul (1273 Wellington St. W.) are well-organized by colour and size — I'm always chuffed when I snag a punky striped T-shirt there. I also like thumbing through the crates at The Record Centre (1099 Wellington St. W.), where local bands will occasionally crowd into the store to play a live set. A short stroll west will get you to another must-browse shop, World of Maps (1191 Wellington St. W.). Pick up a pocket city map — a great gift for friends heading off on their next adventure — or print your own custom map. Check out the globes, too; there's something mesmerizing about these anachronistic objets d'art. And who doesn't like giving one a spin, right?
Fateema Sayani (@fateemasayani) writes regularly for Canadian Geographic Travel, Canadian Geographic and Ottawa Magazine.